Home

News & Offers
357 COLOUR RESTORER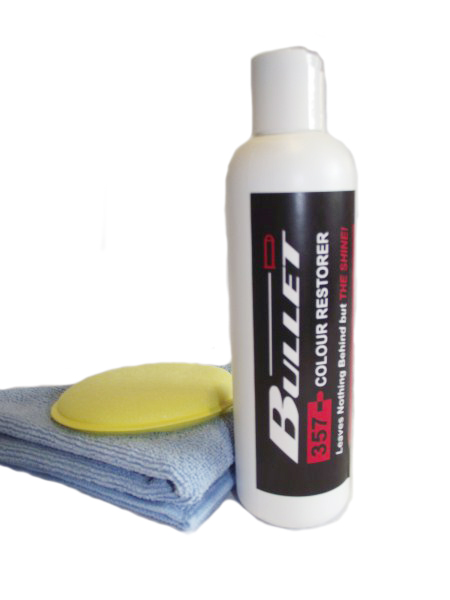 357 Colour Restorer kit.
Unlike T-Cut this colour restorer does not contain Ammonia or harsh cutting compounds.
It has a cut of 3 which on a scale of 1-10 is pretty mild.
Due to it's chemical composition it removes oxidation & up 3000 grit sand scatches easily without silicone or white residues to leave surfaces free of contamination, scatches whilst sealing and shining at the same time.
http://www.youtube.com/watch?v=XKv-uj25tSs&feature=youtu.be
Please watch the video to see what we mean
300g (250ml) is ONLY £17.57 +P&P (£3.30)
Enough to do 6 cars or a 75ft narrowboat
BOSUN'S LOCKER KIT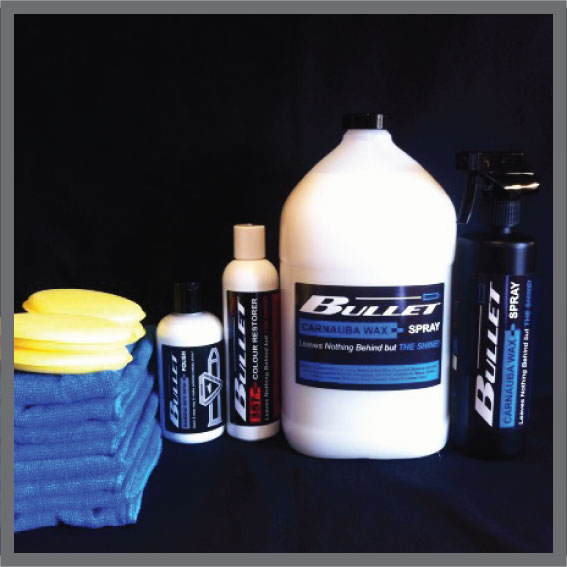 The Bosun's Locker Kit
Multi surface polishing & cleaning kit for larger marine craft up to 75 ft. long.
The Bosun's Locker Kit

has all the products in one kit for you to deal with most marine surface problems and restore them to how they should be & quickly.
---
The different surfaces of your boat tend to suffer in differing degrees from weather. It does not matter if your boat is in England, Scotland, Wales or overseas, weather is the key to 90% of boat surfaces breakdown.
Contains:
357 COLOUR RESTORER

125ml CARNAUBA WAX SPRAY CONCENTRATE(Makes 4Ltrs)

DIAMOND BRITE MARINE METAL POLISH

CLOTHS

APPLICATION PADS.
£55.00 + P&P
CARAVAN CARE KIT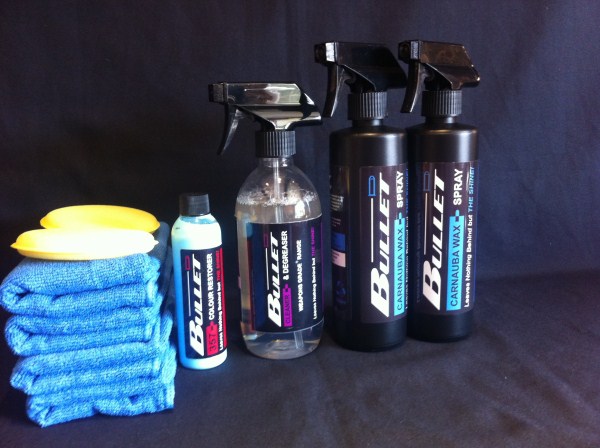 The Triple C Kit
(Complete Caravan Care Kit)
Complete Caravan care Kit.
All you want to maintain the appearance of your Caravan or Mobile Home in one Kit with no Silicone or harsh chemicals to damage you vehicle.
Black streak & green algea removal is achieved with the "Weapons Grade degreaser & cleaner Concentrate". A soap based cleaner that removes dirt, streaks & general grime then washes away leaving no residues whatsoever so the surface is ready for a polish or spray wax.
Microfibre cloths are included and also applicator sponge pads so this is a "one stop shop".
Kit Comprises:
1 litre carnauba wax spray (2 x 500ml)

Weapons Grade Degreaser & cleaner- grey streak & general Grime remover -1 x 500ml.

357 Colour restorer- Oxidation remover, seals & Shines. 125ml

40cm x 40cm High Quality Microfibre cloths x 4

Applicator pads for 357 x 2
Please watch the youtube video of this product for more information
WAS £ 29.99 +P&P
NOW £25.00 +P&P
Premium Car,boat & caravan care products